North Brookfield Savings Bank Combats Hunger  
with Annual Fall Harvest Food Drive
Annual Fall Harvest Food Drive from October 1 - 31 at NBSB Branches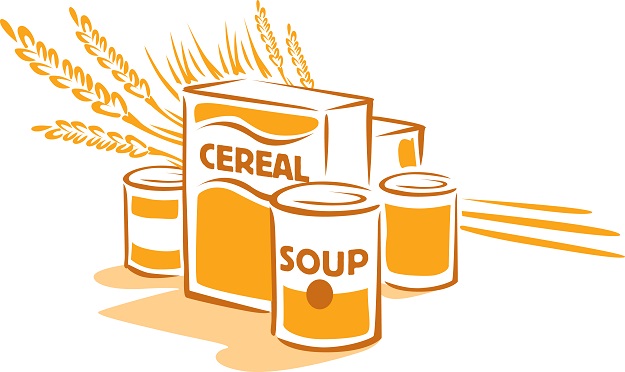 North Brookfield Savings Bank (NBSB) is once again holding its Annual Fall Harvest Food Drive to help local families in need, with collections taking place from October 1-31 at all of the Bank's branches. The Bank and the local communities are dedicated to helping local residents struggling with hunger as they head into the fundraiser's ninth year.

NBSB's goal is to collect at least 3,500 items total, but its support to families in need doesn't stop there. For every item collected, the Bank will contribute $1, for a total of up to $3,500, to help fund the pantries' operations.

Residents are encouraged to drop off non-perishable food items, paper goods and toiletries at any NBSB branch during the drive.

The drop-off locations include:

*    North Brookfield Branch: 9 Gilbert Street
*    East Brookfield: 100 West Main Street, Route 9
*    West Brookfield Branch: 128 West Main Street, Route 9
*    Ware Branch & Business Center: 40 Main Street, Route 9
*    Belchertown Branch: 4 Daniel Shays Highway, Routes 9 & 202
*    Palmer Branch: 1051 Thorndike Street
*    Three Rivers Branch: 2060 Main Street

Examples of nonperishable and non-food items that pantries can use are: paper towels, toilet paper, tissues, diapers and baby wipes; deodorant, soap, tooth brushes and toothpaste; dry and canned pasta and soups, canned meats, tuna and salmon, peanut butter, jelly, tea bags and ground coffee; canned vegetables and fruits, hot and cold cereals, rice, cake mixes, pancake mix, syrup, powdered milk and granulated sugar; canned juices, baby food, baby formula, granola and cereal bars.

"Hunger continues to be a serious concern among our local residents and neighbors. The NBSB Annual Fall Harvest Food Drive allows us to connect with our communities and the local food pantries to address this unfortunate issue that is close to home," said North Brookfield Savings Bank President & CEO Donna Boulanger. "We are enormously grateful for the continued generosity displayed by the citizens of our local communities. Time and time again they step up alongside us to help. We know this year will not be any different."

The Annual Fall Harvest Food Drive is just one of the many local outreach events held by North Brookfield Savings Bank to help address the needs of the communities it serves. From November 1 through December 10, NBSB will continue the tradition of collecting gifts for children of local struggling families through the NBSB Annual Holiday Toy Drive being held at all of the Bank's branches. The Bank also holds an annual in-branch fundraiser, "Our Community Is Where It's At," to benefit a chosen local charity. This past spring the fundraiser was focused on feeding low income campers who attended Camp Putnam through the "Feed a Camper at Camp Putnam" campaign.